When I was pregnant with Cooper I found a bedding set that I liked and
created his nursery around it
. This time around I've looked at dozens of links on Pinterest and oodles of amazing nurseries on
Apartment Therapy
in search of the perfect nursery inspiration. I hope to have our all-girl nursery done in the next month. I've called in lots of favors from my talented family and friends so I know it will be filled with lots of love when it's all finished.
Here's a little sneak peek of what I have in the works. I like to think of baby J 2.0's room as an enchanted forest. I know that's weird coming from the most city-ish girl around but I like to be surprising every once and a while.
PAINTING:
Via. My sister-in-law is painting aspen trees on one wall in our nursery and I have another friend who's making the vinyl birds.
BEDDING:
I found this cute fabric at a local store and fell in love with the colors and motifs. I'm pulling out the pinks, corals, and teals throughout the room. The woodgrain pattern is going to be on the back of the blanket.
QUOTE:
I found two quotes I'm thinking about putting above the changing table. Anyone have a preference?
Via. I like the way this quote ties into the feel of the room.
Via. I like the message of this quote.

WALL ART: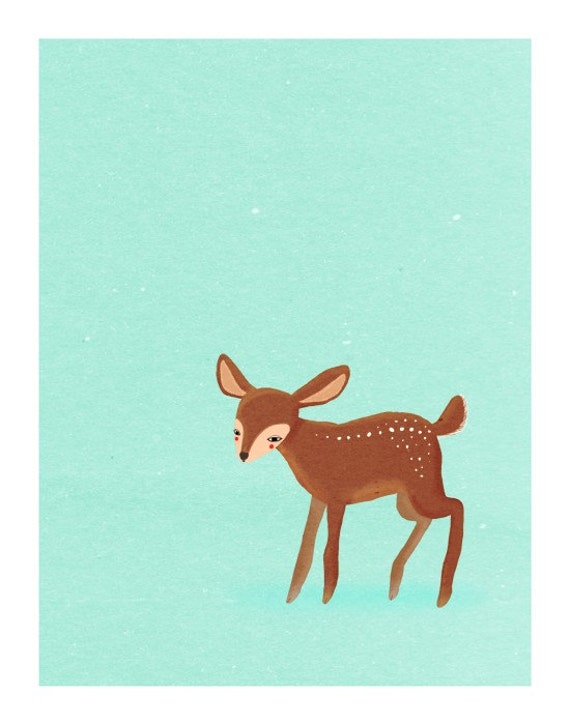 Via. I have a friend who is helping my create a similar print with patterned paper and die cuts to be framed and displayed on either side of the window.
LIGHTING:
I like both these chandeliers for her room. They both meet my 5 light bulb requirement and they're under $100 which is a biggie. Opinions?
ANTLERS...yes, you read that right:
Dave thinks the idea of antlers in a baby's room is weird especially since we're not hunters. Whose side are you on?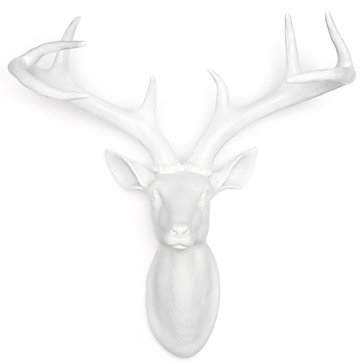 Via. I really want this to go on one of the walls, but Dave thinks they're weird and I think they're a little pricey.
Via. I've thought about making my own. Anyone have an old paper mache Christmas deer that want to get rid of?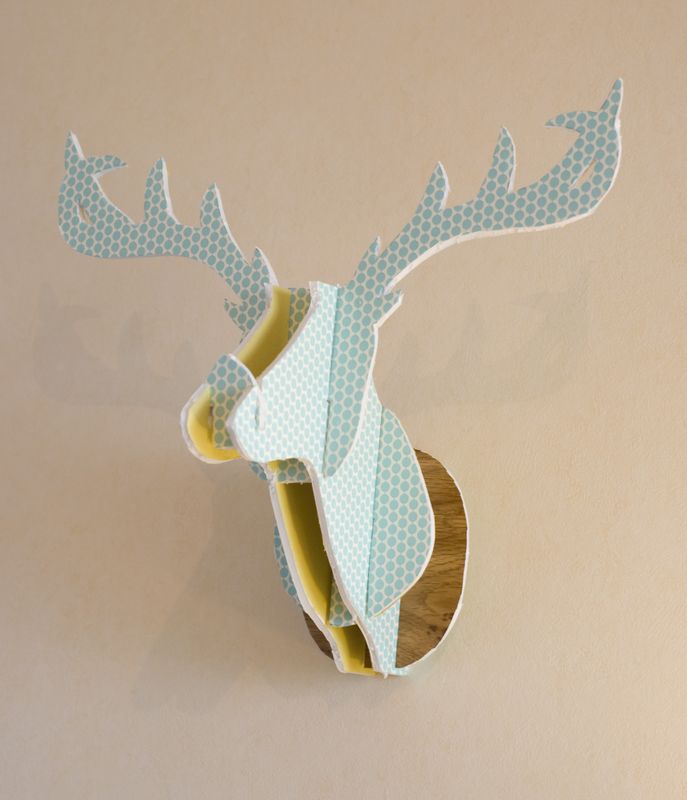 Via. Another viable DIY option....
As you can see, we have lots of balls in the air. I'm excited to see it all put together but I'd love your opinions while I'm in the thick of it all. More pictures/updates to come!